In English 9, you can follow along with our daily work by going to our class website. Once there, you will be able to navigate to the weekly schedule, course overview, and a number of other links. I also have a FOR PARENTS tab where I will link these posts.
To organize these posts, I will separate them into three categories: our current unit, reading, and grammar. This should make it easy to see what is expected of each throughout the week.
Current Quarter Grades:
PRACTICE:
September Reading Progress, and The Most Dangerous Game Theme Paragraph
SUMMATIVE:
Cask of Amontillado Objective Summary, No Red Ink Mid-Point Quiz, and (upcoming) The Lady or The Tiger? Short Story Ending.
UNIT 1: SHORT STORIES
This week we read two stories: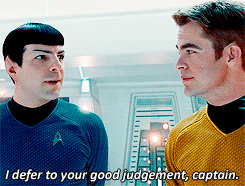 "The Cask of Amontillado" by Edgar Allan Poe.
Students were asked to write an Objective Summary, which serves as a SUMMATIVE GRADE (90% of the total standard grade). They kept their opinions out of the writing and merely summarized the plot of the story.
"The Lady or The Tiger?" by Frank Stockton.
Students are expected to write a one page Short Story Ending by the time they come back to in-person class next week so that they can receive feedback on their spelling, punctuation, and capitalization for a grade. They will be given a chance to revise based on feedback before they turn it in.
We watched the Kobyashi Maru Test scene from Star Trek to guide them in their writing. The goal is to be creative by writing an ending in which the main character can somehow win. As Captain Kirk in Star Trek says, "I don't believe in no-win scenarios." And neither do we. Our main character must find the way to win.
READING: GOODREADS.COM
Students have been given a practice grade (worth 10% of the overall reading grade) for the amount of reading they did on their own and in class over the month of September. I made this a practice grade to allow them the chance to have created a Goodreads account and figure out how exactly to record their progress, while giving them some time to find a book–online, at home, or from our school library.
Unfortunately, many were unable to score well on this for a variety of reasons.
If they would like to improve upon their reading, the month of October will count as a Summative grade (worth 90% of their reading grade). They are expected to read on their own while they are at home (not in school) and record their progress on Goodreads about twice per week. If they record more than the required progress updates, they will basically earn extra credit as their grade would be bumped up to a 4.
Please encourage them to find some time to read and, if they can't find something they like, let me know so I can help!
GRAMMAR: NO RED INK
Students should be moving through the practice on capitalization and commonly confusing words and frantically working to complete the mid-quarter assessment! Each quarter there are two quizzes on these practice assignments, and I do not allow retakes UNLESS the practice is completed.
If you have any questions or concerns, please don't hesitate to contact me (email would be the most effective way to get in touch). You can also find more information about myself and the school organizations/teams I lead (Wrestling, English Department Europe Trips, and Student Council) by exploring the following link: halter.education.
Mr. Halter
halterm@fonddulac.k12.wi.us
Websites:
Instagram: halters_lit (classroom account)
fondytravels (school travel account)
fondywrestling (wrestling program account)
fondystuco (FHS Student Council account)
Twitter: @MatthewHalter77